Press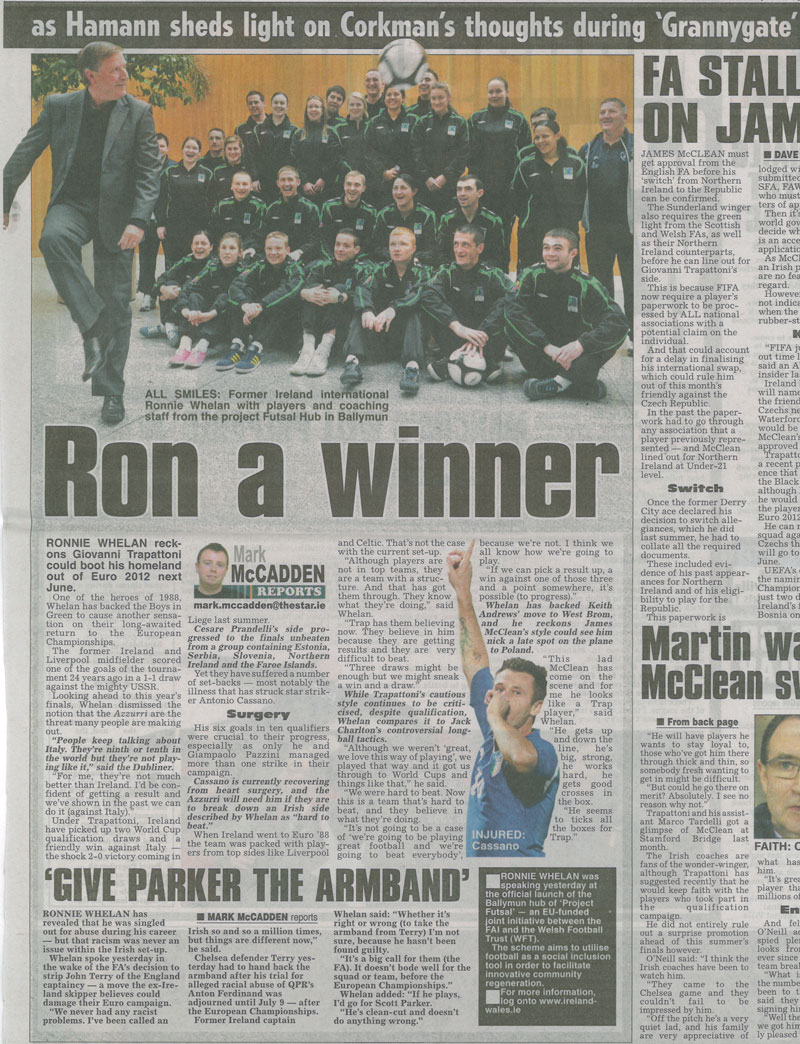 Ron a Winner
Ronnie Whelan reckons Giovanni Trapattoni could boot his homeland out of Euro 2012 next June. One of the heroes of the 1988, Whelan has backed the boys in green to cause another sensation on their long-awaited return to the European Championships.
Date 06/02/2012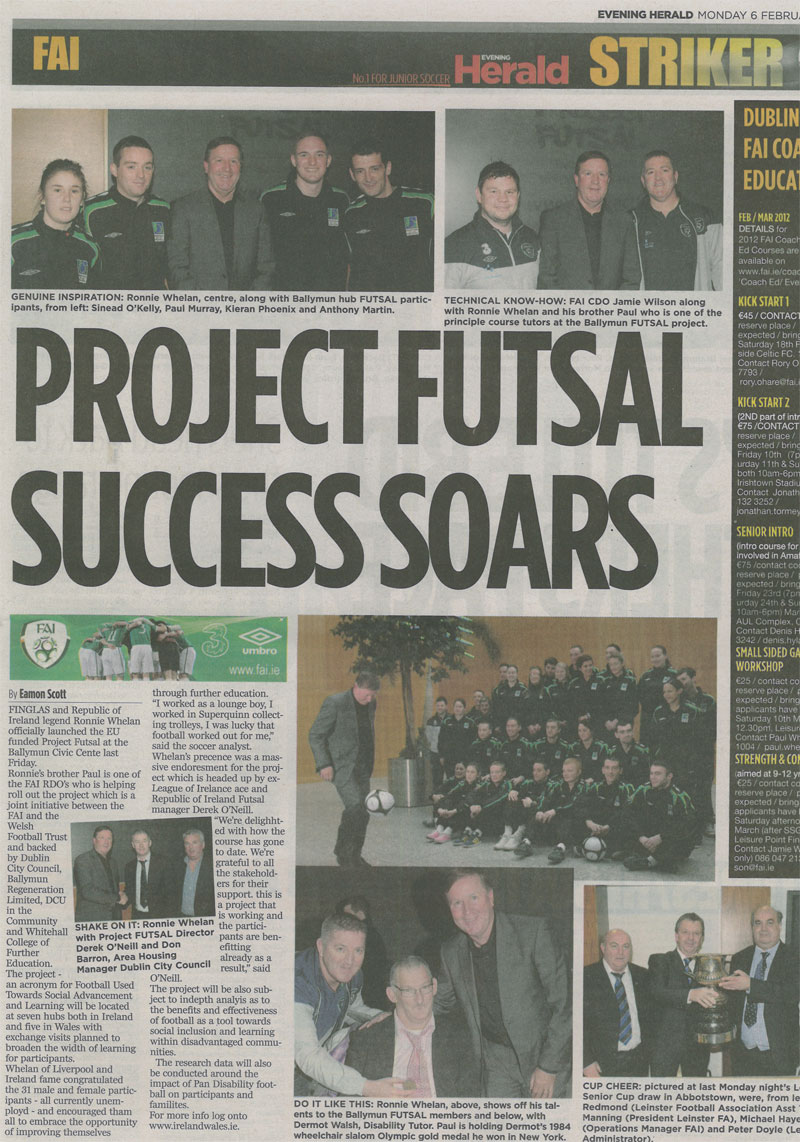 Project FUTSAL Success Soars
Finglas and Republic of Ireland legend Ronnie Whelan officially launched the EU funded Project FUTSAL at the Ballymun Civic Center last Friday.
Date 06/02/2012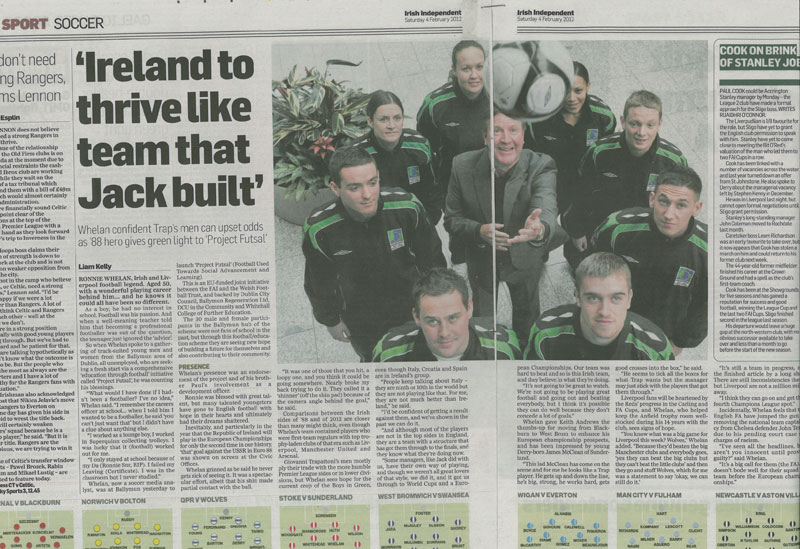 Ireland to thrive like team that Jack built
Ronnie Whelan, Irish and Liverpool football legend. Aged 50, with a wonderful playing career behind him and he knows it could all have been so different
Date 04/02/2012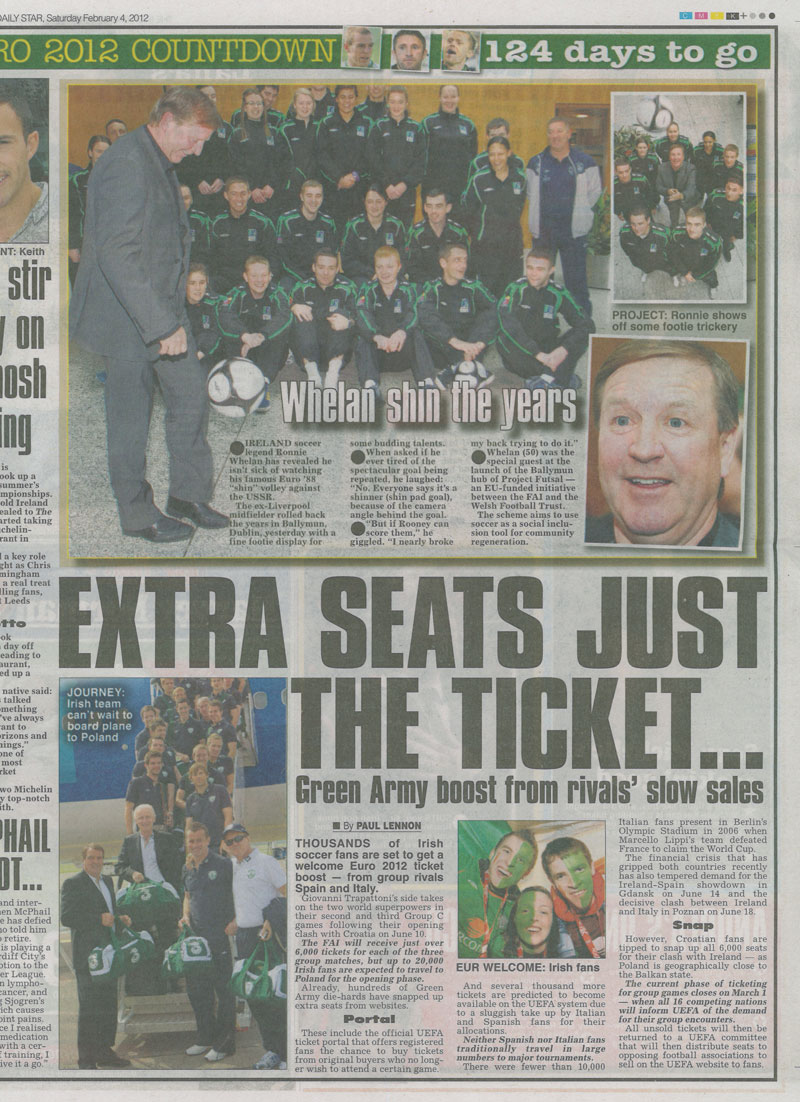 Whelan Shin the Years
Ireland soccer legend Ronnie Whelan has reveled he isn't sick of watching his famous Euro '88 "shin" volley against the USSR.
Date 04/02/2012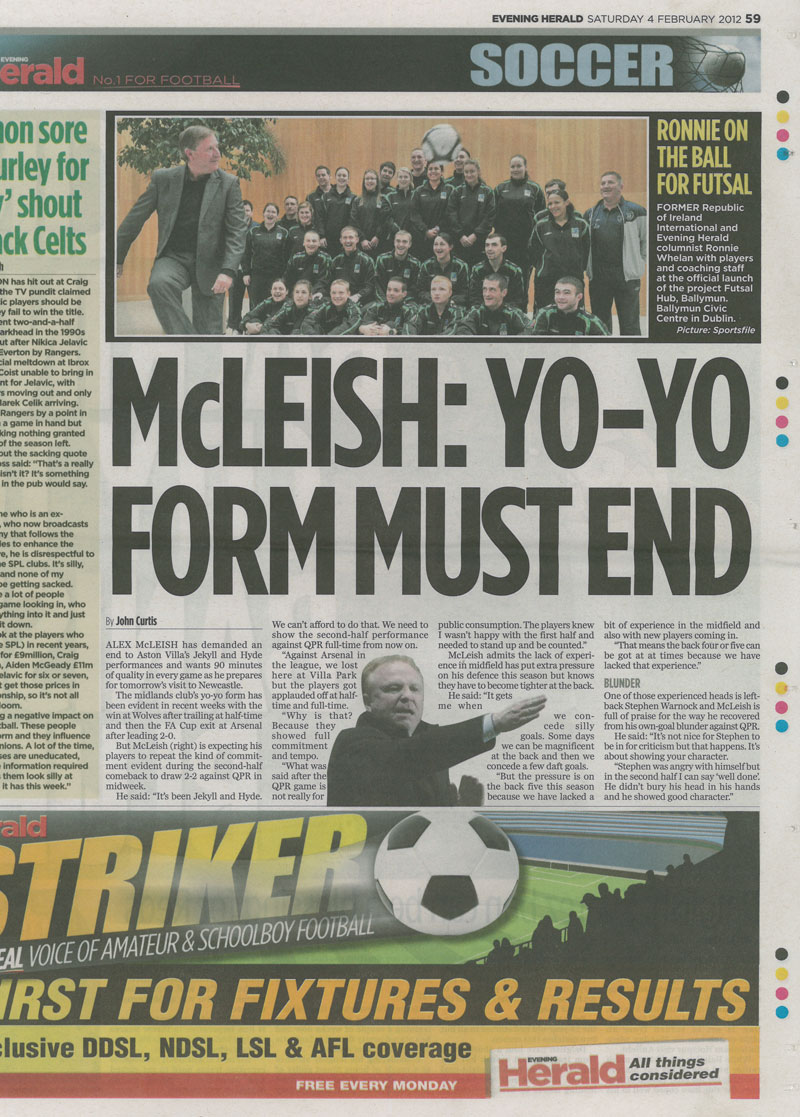 Ronnie on the ball for FUTSAL
Former Republic of Ireland international and Evening Herald columnist Ronnie Whelan with players and coaching staff at the official launch of the project FUTSAL Hub, Ballymun.
Date 04/02/2012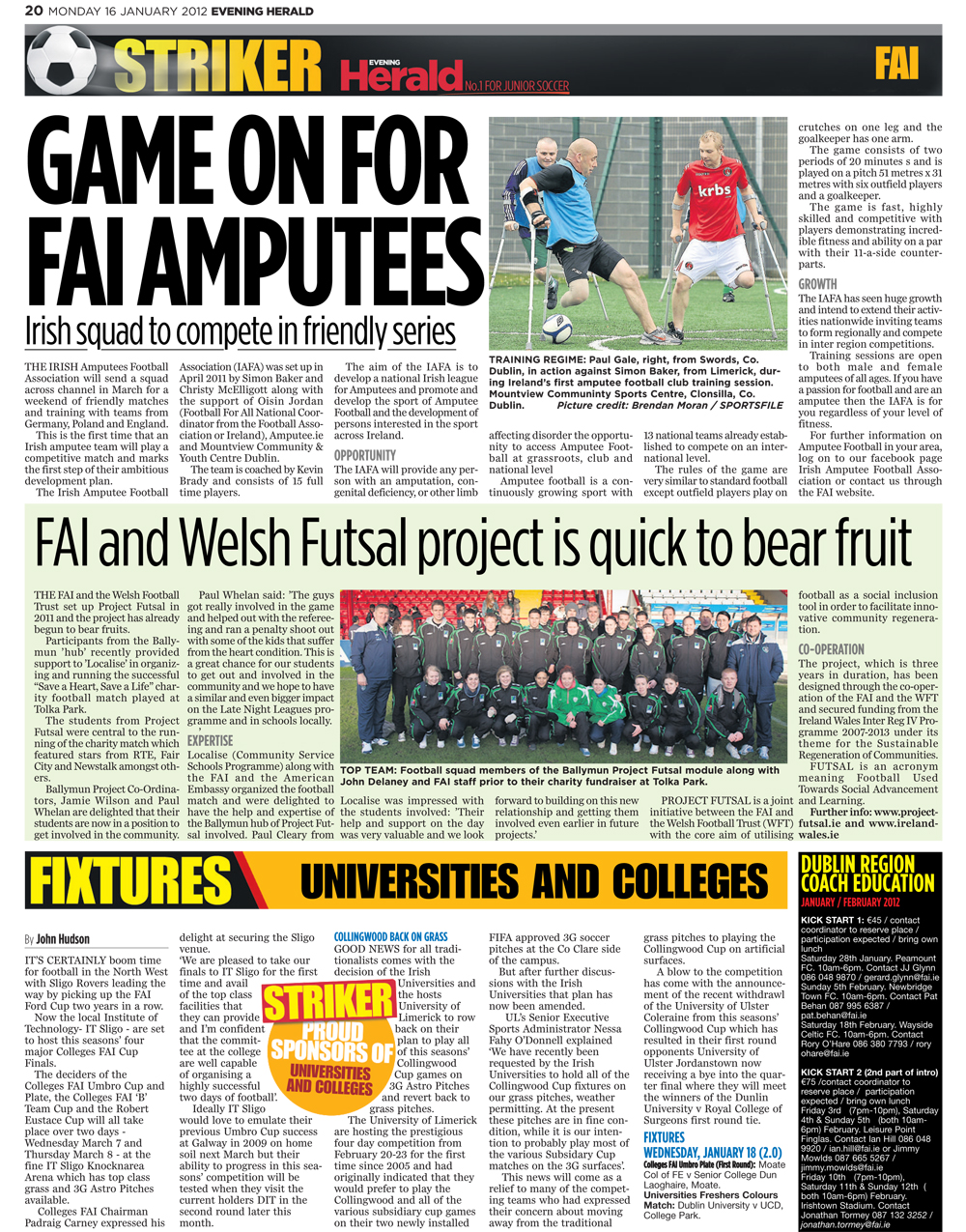 Game on for FAI Amputees
THE IRISH Amputees Football Association will send a squad across channel in March for a weekend of friendly matches and training with teams from Germany, Poland and England.
Date 16/01/2012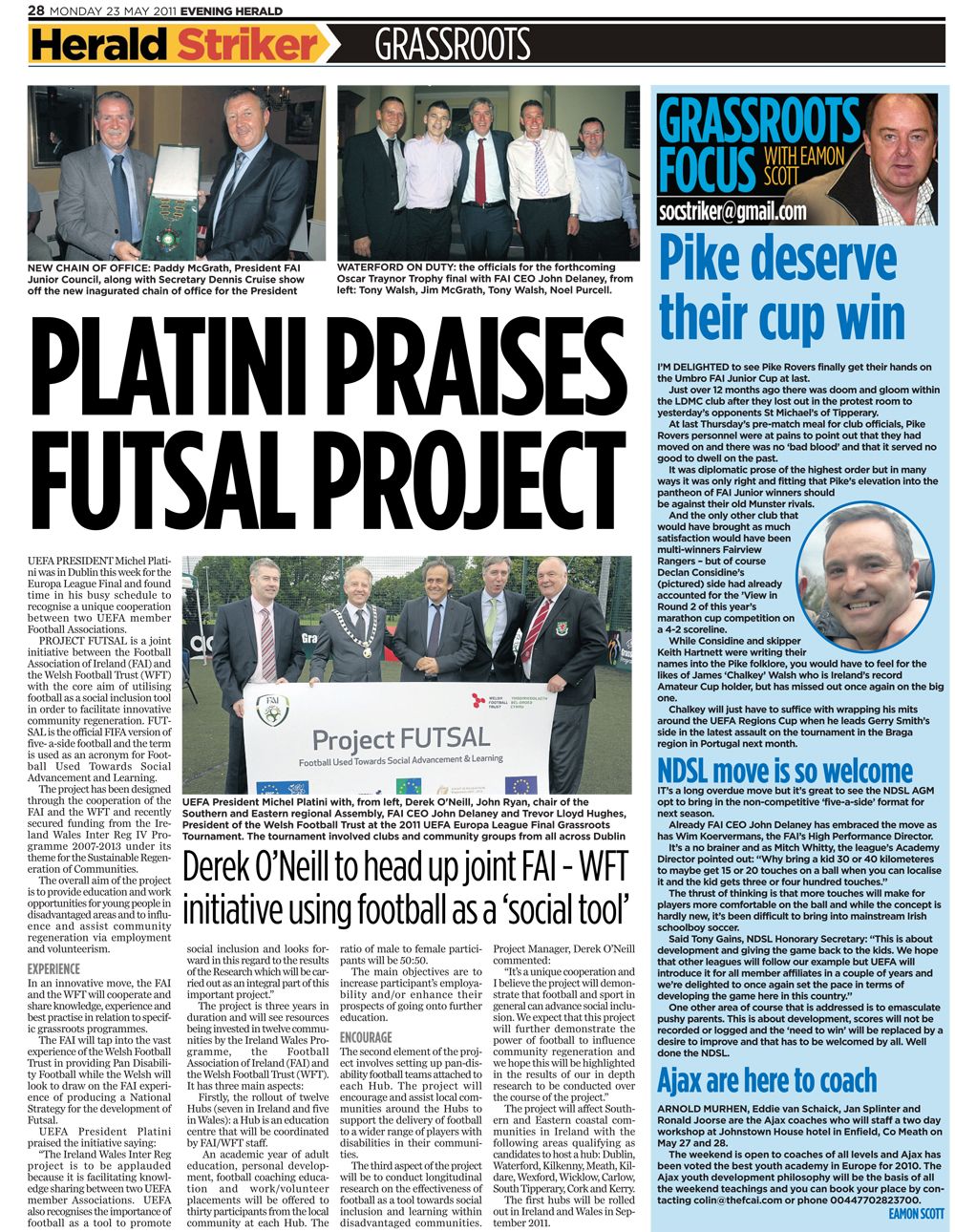 Platini Praises FUTSAL Project
UEFA PRESIDENTMichelPlatiniwas inDublinthisweek for the Europa League Final and found time in his busy schedule to recognise a unique cooperation between two UEFA member Football Associations.
Date 23/05/2011