Ballymun Campus
Applications for 2016/17 academic year open 1st April.
The Ballymun Project FUTSAL Campus is spread over four venues and sees classes and practical sessions being held in Poppintree Sports Centre, Ballymun Leisure Centre, Whitehall College VEC Outreach Centre and DCU in the Community, Shangan Road.
The Ballymun Campus is run in partnership with Dublin City Council,  Whitehall College of Further Education (through funding from City of Dublin Education & Training Board) and DCU in the Community.  Students undertake a programme of education which includes:
ITEC Gym Instructor Award course (courtesy of Waverley Sports & Fitness Academy)
A number of complementary QQI level 4 modules delivered in partnership with Whitehall College of Further Education.
Series of Sports related Master classes delivered by DCU Masters degree students and facilitated by DCU in the Community.
Students also complete FAI certified programmes as follows:
Kick Start 1 – Introduction to Coaching
Kick Start 2 – Introduction to Coaching
Youth Certificate
Pan disability certificate
Futsal certificate
Introductory referees course
Video match analysis
Stadia stewarding (FETAC Level 5)
Intercultural workshop
Volunteers' workshop
First Aid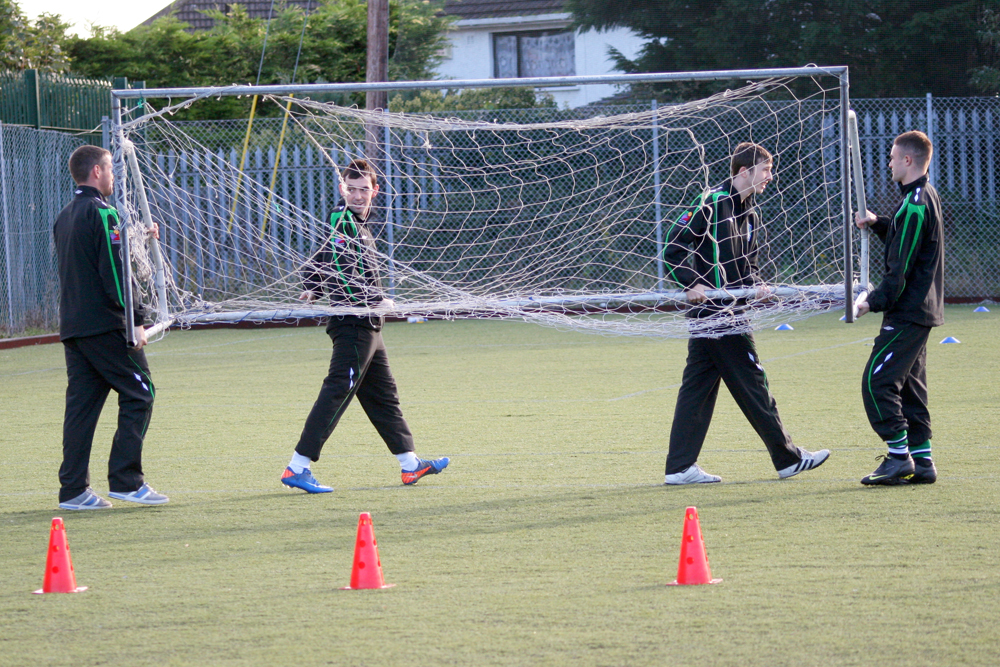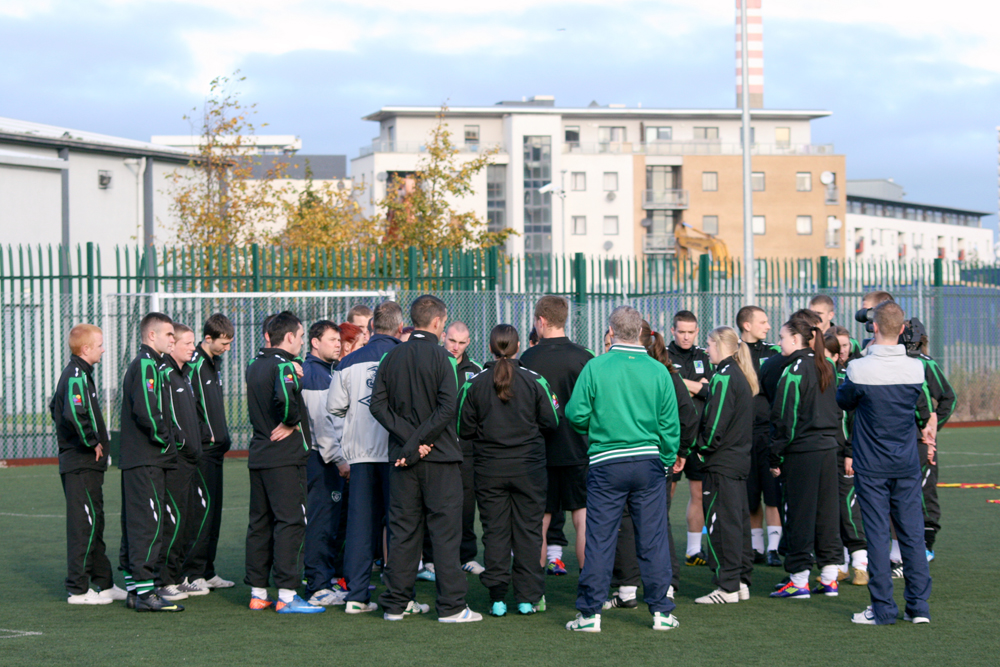 Another important element of the Ballymun Hub is the work experience module which all participants must complete. This involves coaching children in their locality, be it in schools, community centres and/or clubs. Here, students put the knowledge and skills acquired on their FAI courses into practice. Semester three will see the hub linked with a local pan-disability football club where children and adults of all ages and abilities can come together in the safe environs of their local club to play football and be coached bu the hub participants.
As with all of our hubs, the Ballymun Campus would not be possible without the partnerships that the FAI have fostered and grown. Here's what they have to say about the hub.
Whitehall College of Further Education
Whitehall College of Further Education has a long standing reputation for providing courses in Business, Information Technology and Social Studies.  The reason we became involved with the Project FUTSAL is that we have always been interested in supporting initiatives in the community.
Project FUTSAL is a highly innovative, well organised and creative initiative and it supports the provision of FETAC certification.  Whitehall College of Further Education is involved in providing some of the FETAC modules in ICT, Maths and English.  We work closely with DCU in the Community and are enthusiastic about the idea of supporting this programme for the young people in Ballymun.
The FAI are committed and positive in encouraging the pursuit of this programme and we support that by our involvement we will get more profile for Whitehall College of Further Education in the community. We wish the students well and hope that they progress to further study if they wish or are successful in gaining employment.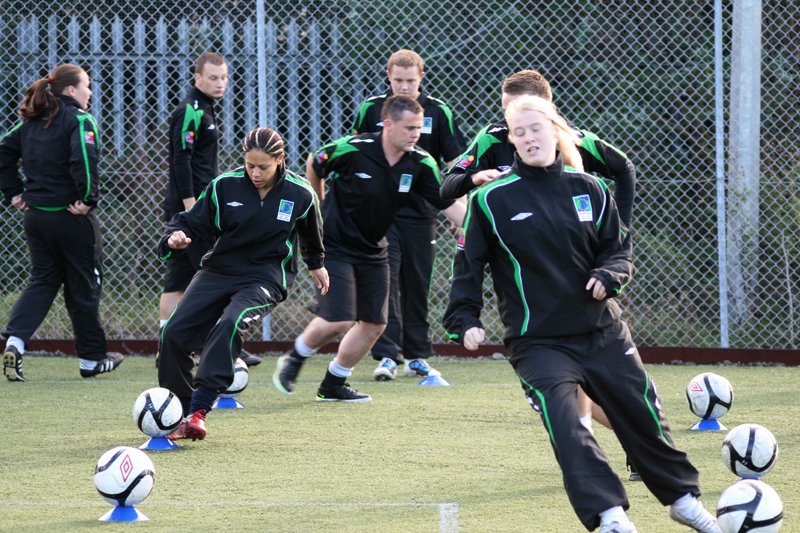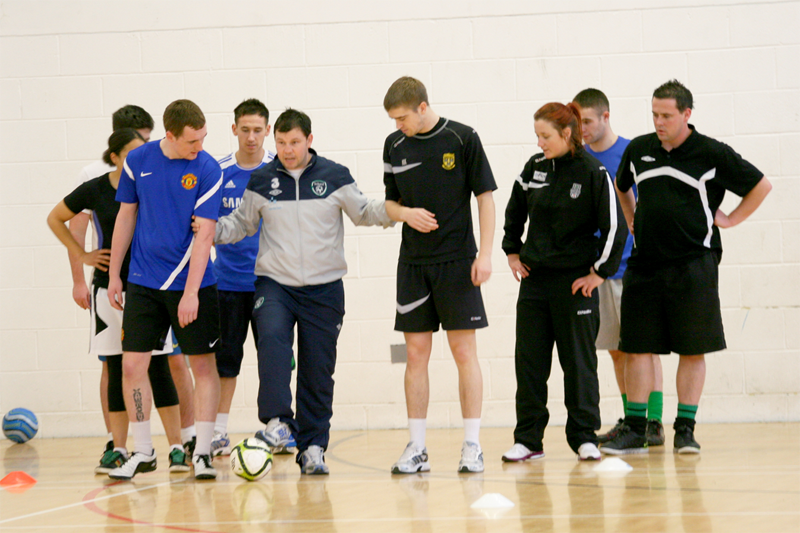 DCU in the Community
DCU in the Community is Dublin City University's community-based learning centre. We are situated in the heart of Ballymun and aim to make further and higher education a reality for people who have not had the opportunity.
Getting involved in Project FUTSAL provides DCU in the Community with an opportunity to reach a new student group – people passionate about sport and their local community. We hope to support and contribute to the programme by drawing on Dublin City University's academic expertise, specialist skills and resources. DCU in the Community, together with the School of Health and Human Performance will be coordinating the delivery of university masterclasses to introduce participants to state of the art sports education.
We are excited to partner with the FAI, Dublin City Council and Whitehall CFE on this innovative programme to promote excellence in community sports development. Having such a motivated group of students at our centre has definitely energised all our staff. We do hope to encourage Project FUTSAL participants to further their sports education at university level in the near future.
Ballymun Regeneration Limited
Ballymun Regeneration Limited recognises that education plays a crucial role in promoting and ensuring the enhanced wellbeing of the population of Ballymun, and also important in attracting and sustaining a new and diverse population in the area. Education is an essential component of the wider regeneration of Ballymun and this why BRL came on board with the Project Futsal Project.
BRL hopes that supporting this innovative educational project it will benefit local residents and those in surrounding communities in creating a firm foundation for the creation of social capital in Ballymun and it hopes that Project Futsal will continue to promote education in a positive way within the community and give course participants a taste of lifelong learning. "
Waverley Sports & Fitness Academy

Waverley Sports & Fitness Academy is a private training college in the further education sector. It was established over twenty years ago and has a long standing reputation of giving back to local communities and assisting those re-entering education. Director of the college Derek O Kelly also had his career reinvented by an FAI programme 25 years ago and is committed to providing opportunities to those who find themselves in a similar position to his own when he re-entered education.
Derek has a strong belief in the power of education to transform lives and communities. He also believes that given the right support and learning environment everyone has the ability to achieve their educational goals irrespective of prior experiences or educational performance. Waverley Academy have trained over 4,000 students towards qualifications and employment in the past two decades and are proud to be associated with the FAI and its educational partners on a programme that contributes to social advancement, career development and learning.