The FAI in cooperation with the Cavan & Monaghan Education & Training Board and The Peacelink, Clones have teamed up to provide a unique opportunity for people who are unemployed and out of formal education to get involved in an innovative project designed to help them back into the workforce or onto further education.
This unique course has evolved as a partnership between the FAI Project FUTSAL, the Cavan & Monaghan Education & Training Board and The Peacelink, Clones. The course itself will take place at the iconic Peacelink venue, a state of the art fitness and sports facility in Clones, Co Monaghan. The facility is at the heart of a movement to build better relationships between people in the Clones (Co. Monaghan) and Erne East (Co. Fermanagh) areas, using sport as the medium.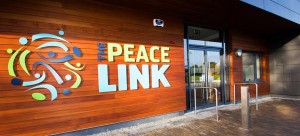 Students will be supported and taught by dedicated and experienced tutors who will develop their understanding of the sport, leisure and fitness sector, preparing them for future employment or further study. The course offers a QQI level 4 Sports and Recreation programme in conjunction with the FAI and Project FUTSAL and has now added a REPS accredited fitness instructor course along with the already comprehensive list of training courses on offer.
The course is free of charge and will run for 35 weeks starting August 2016, Monday to Friday 9.30AM- 4.00 PM.
On top of all this, students will also receive coaching qualifications and workshops in GAA, Athletics, Occupational First Aid, Triathlon technical training in conjunction with Triathlon Ireland and Walker leader programmes in conjunction with the Irish Heart Foundation.
Course Coordinator, Ciara Fanning who works in cooperation with the local FAI Development Officer said;
"At this course, the students are central to the learning process and we want to make sure that their time on this course is as positive as possible. We offer an enjoyable sports based programme which will contribute to their own personal development. Along with the core programme, we will also be offering workshops and classes in stress management, mental health awareness and mindfulness. Students will also have the opportunity to participate daily in a personal fitness programme, taking part in spinning, circuit training, bootcamps, gym programmes and group exercise classes."
Places on the programme are open to both men and women and will be offered to up to twenty five participants. There is no upper age limit. While it's not essential to be able to play football or other sports to participate on the course, an interest in the football or other sports would be an advantage due to the extensive programme of sport activity on each course.
The FAI Development Officer for the Cavan & Monaghan area, John Crudden said:
" Project FUTSAL is an innovative partnership initiative spearheaded by the FAI and has produced excellent outcomes for many participants for a number of years now. Almost 60% of people completing the course progress to employment and many find their way to third level education via this alternative sports based route. We are delighted to be able to cooperate once again with the Peacelink and the Cavan & Monaghan Education & Training Board to pool resources to address common objectives of getting people back to work or on to further education. The comprehensive coach education programme on the course is also providing a pool of newly qualified football and sports coaches in Cavan / Monaghan and has broadened the base of volunteers available to help local sports clubs".                           ."
 Applications for places are being accepted now.
Just log onto www.projectfutsal.ie and click APPLY.
Alternatively, if you require any more information please contact Ciara on 047 74710 or email jason@thepeacelink.eu
Closing date for applications is Friday August 26th 2016 so if you're interested, APPLY NOW.