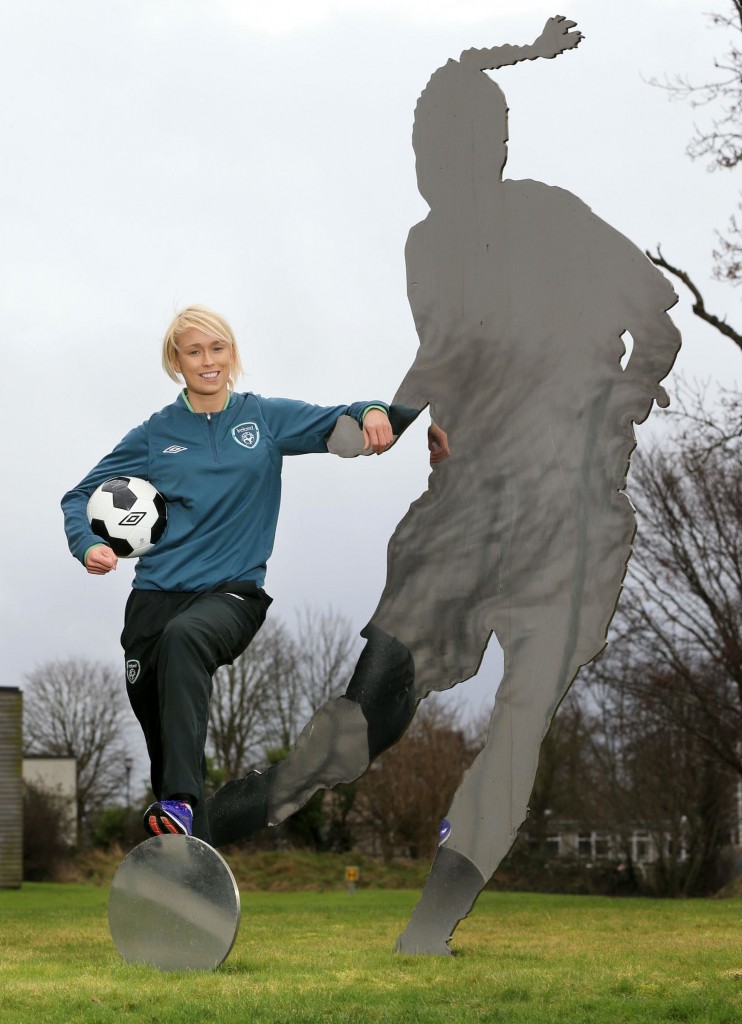 I completed my Leaving Cert in 2007 but never really liked school and didn't give it my full attention. In 2009 I decided to try education again and attended Sallynoggin College of Further Education on a Sports and Leisure Management course. It was a two year course but unfortunately, I left after a year as again I just wasn't fully committed to it. From there I went from job to job while playing football and all the time finding it hard to get the time off I needed to play football. This caused me great distress as I was playing football for the Republic of Ireland women's team and did need a lot of time off.
It was by chance that I heard about Project Futsal from a local FAI Development Officer. In my interview for the course it was made clear that education (Sport & Recreation FETAC level 5 Major Award) was the main focus of the course and that in order to complete all of my coaching awards and play football every day, I would have to first be committed to the education side of things. This was in my mind going into the course and I was determined to do well.
On starting the course I didn't really know what to expect from it but I was delighted with how much I was enjoying it. The mix of football and coaching made the Sports and Recreation Award side of things a lot better as it gave us a break in between. Each module was sports related where possible and this was great as it was something I was interested in and it gave me the determination to do well and to give it my best . Everyone on the course was in the same boat and we all helped each other out as much as we could. This created a great spirit among us and we have all remained close friends even after the course finished.
I was delighted when I finished the course with 7 Distinctions and 1 Merit and also my coaching badges which included Kick Start 1 & 2 and my Youth Certificate along with several other certificates including: Code of Ethics, Referees induction, Goalkeeping Intro, First Aid, Pan-Disability Football and Volunteer workshops. I really don't think I would have got this from any other course and it really gave me great confidence and the qualifications to try and get work in this sector.
The course really did open my eyes as to what was out there in terms of jobs in the sports sector and seeing all the FAI Development Officer's etc doing their work made me think that I would be capable of doing that job myself. That is why when I was asked to stay on the course for another year as an FAI intern, I jumped at the opportunity.
In my role as an FAI intern I was given the responsibility of looking after the development of girl's football in Dublin 15 which involved going into schools to coach young girls and promote the game of football locally. I've also been involved in organising tournaments and assisting in some of the coaching programs on the course with the new project students. This has given me great experience in a line of work that I really enjoy and that I hope to go on to do in the future.
I also considered taking the BA Sport and Exercise (Soccer) degree course in Carlow IT next September and this is something I never even dreamed I would do previously before joining Project FUTSAL. I was offered a place on the course but fortunately, my football career took off really well and I have since secured a professional contract in the USA women's league.
I've told plenty of people about my involvement in the project and have nothing but good things to say about it. It is a great course and I am delighted I had the opportunity to be a part of it and would highly recommend it to anyone.
Stephanie Roche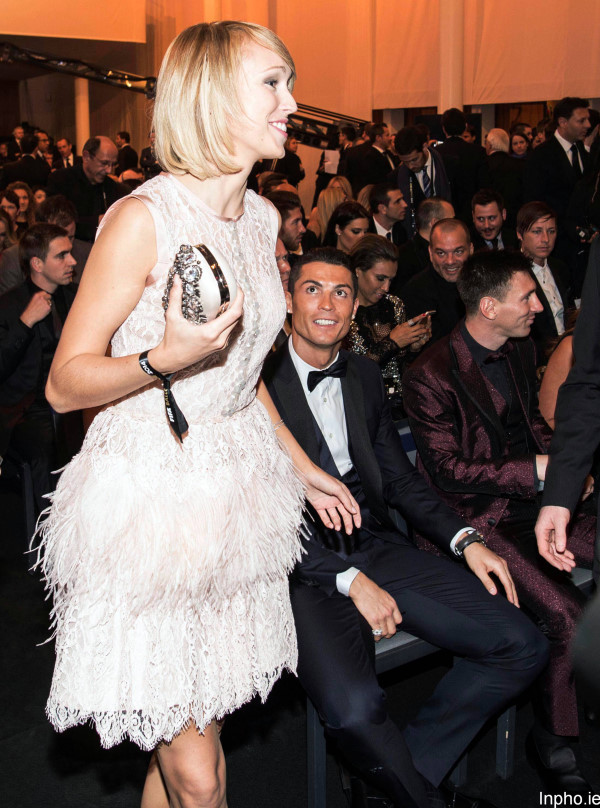 Footnote: Since her involvement with Project FUTSAL, Stephanie captured the attention of the World's Sport media with a spectacular goal scored while playing for Peamount United. The goal received almost 4 million You Tube views and was nominated for the FIFA Puskas Goal of the Season award.
Stephanie travelled to Zurich for the FIFA awards ceremony in February 2015 and mixed with the game's elite including Lionel Messi and Cristiano Ronaldo. Her goal finished as runner up to James Rodriguez wonder goal scored for Colombia during the FIFA 2014 World Cup in Brazil.
Stephanie has also recently achieved her dream job as a full time professional football player with Houston Dash in the USA Women's soccer league.
Aussie players have access to instant deposits and get your winnings into your pockets fast. Many casino allow their clients to play an entire collection of games when it comes extra money given as a part of a welcome promotion that is described further in this chapter. Discover top casino ratings that all offers deposits and withdrawals http://online.casinocity.com/ in rupees! Time and money are important factors to every player, and when you want to take a much-needed break and relax with your favourite games, the last thing you want to do is research and compare your options. So, it comes as little surprise that more players are opting to play real money casino games on the go than on a computer. However, that is not to say that you will not be able to identify the good top-rated online casinos USA from the bad.
This is due to the fact that you do not need a bank card to deposit at Paysafecard online casinos. A wide range of gambling on the internet features online casino games. Free slots on online casino slots machines can be played anywhere and anytime as long as you have an internet connection. MyBookie Casino is an online gambling site that features sportsbook, casino, and racing. Dunder Casino. The tool in which you access the games has no bearing on the number of offers you can claim and their quality.
William Hill Casino features a wide range of payment methods, among which the fastest and safest is PayPal. The most popular online casino games in India are slots and live casino games. Game Shows. Most online casinos even have an app you can download for Android or iOS, giving you immediate access to your favourite games. Pragmatic Play. After https://newcasinos-ie.com the period expires, individuals must request their removal personally. But this problem was also solved by many apps that pay real money PayPal, as they are offering rewards through PayPal, which is a quick medium to transfer money to your bank account, and cash it out whenever you want.
Free slots in simple terms can be termed as online slot machines played wager-free and they resemble casino slots in terms of how the game is played. Outside of the regulated states, online casinos legally offer real money games using historical sweepstakes gambling laws. Real money online gambling is legal but it is applicable to the offshore online gambling casino that accept US players. Weightings and playthrough requirements vary between casinos. My team and I are here to help and are happy to share our knowledge with you!
For more news and promotions about anything and everything casino related in Australia, read it here first. Note: This article was first published in August Last update: March Sign up to get all the updates it only https://www.businessworld.ie/news/Tips-to-Grow-Your-Online-Casino-Business-573708.html takes 30 seconds. Free High or Low. Miami Club Casino. South Africa. You can check our list of casino sites with the best payouts to find the top operators.
This offer may not be combined with any other offer. Find casino reviews, game information and free spins today! Here are just a few of the exciting offers you can expect from most online casinos.